our fleet
We maintain more than 70 cars and vans, of various models, covering a wide range of requirements and financial capacities. Such as small economy cars, family cars, luxury cars, jeeps, convertibles, Mini Vans, with automatic and manual transmission, diesel or petrol.
Our vehicles are new and well maintained which are continuously checked, and renewed, so our cars are guaranteed for their quality as well as for the safety of our customers.
You can securely book online today only with a small down payment and pay the rest upon your arrival.
PEUGEOT 108
GROUP A
Manual

Air-condition: Yes

Power-steering: Yes
ABS: Yes

Radio cd: Yes

Luggage 2 small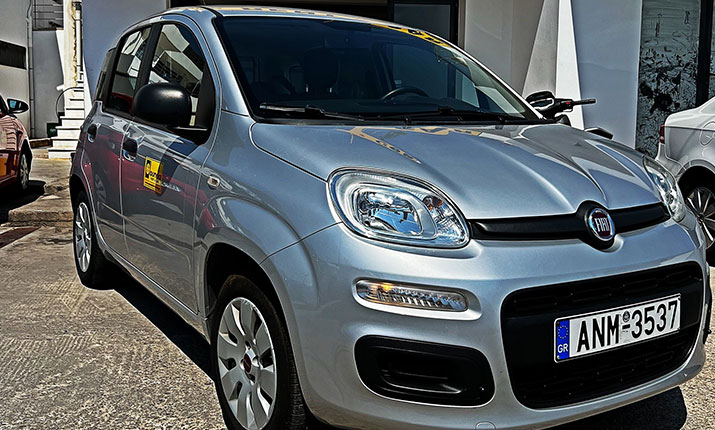 FIAT PANDA
GROUP A
Manual

Air-condition: Yes

Power-steering: Yes
ABS: Yes

Radio cd: Yes

Luggage 3 small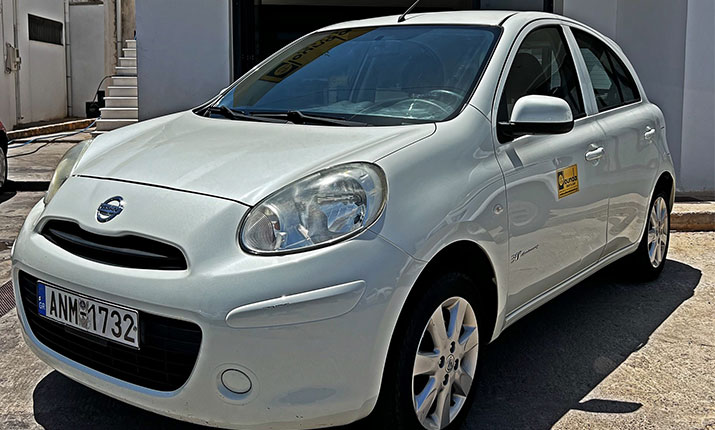 NISSAN MICRA
GROUP A
Manual

Air-condition: Yes

Power-steering: Yes
ABS: Yes

Radio cd: Yes

Luggage 3 small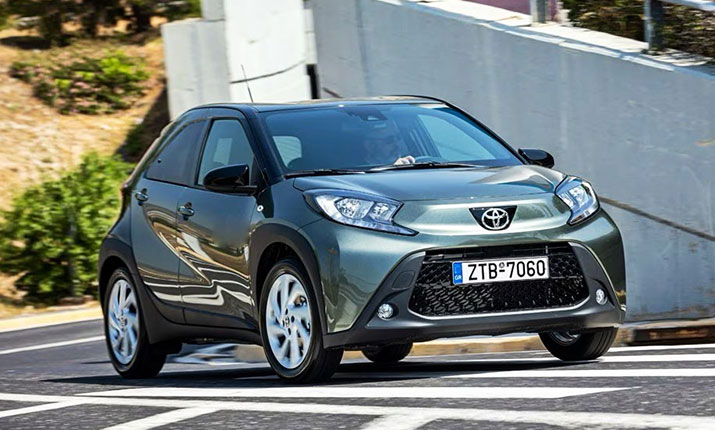 TOYOTA AYGO
GROUP A1
Manual

Air-condition: Yes

Power-steering: Yes
ABS: Yes

Radio cd: Yes

Luggage 2 small
HYUNDAI i10
GROUP A1
Manual

Air-condition: Yes

Power-steering: Yes
ABS: Yes

Radio cd: Yes

Luggage 3 small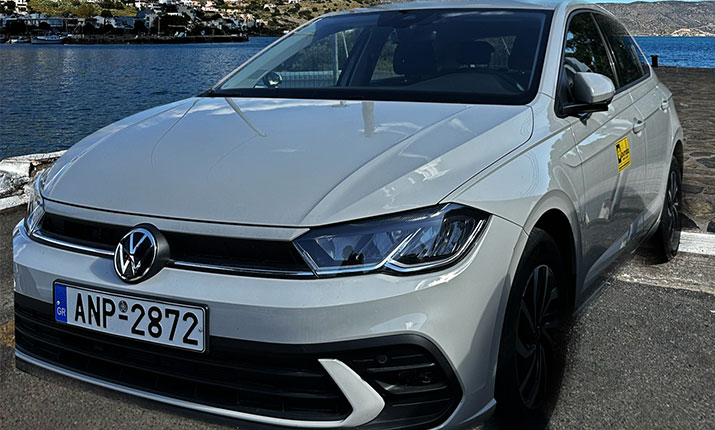 VW POLO
GROUP B
Manual

Air-condition: Yes

Power-steering: Yes
ABS: Yes

Radio cd: Yes

Luggage 3 small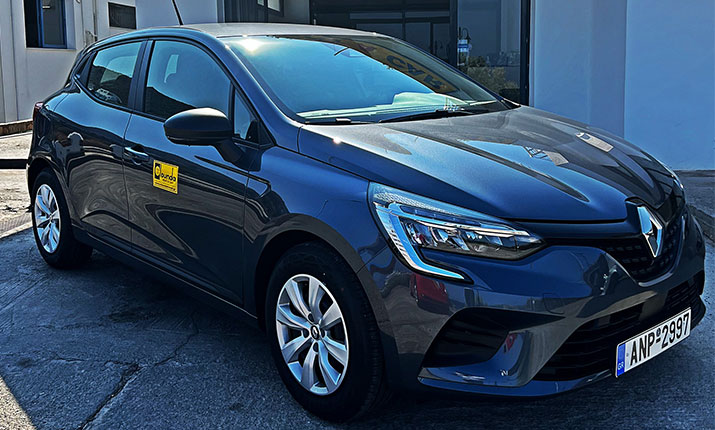 REUNALT CLIO
GROUP B
Manual

Air-condition: Yes

Power-steering: Yes
ABS: Yes

Radio cd: Yes

Luggage 3 small
PEUGEOT 208
GROUP B
Manual

Air-condition: Yes

Power-steering: Yes
ABS: Yes

Radio cd: Yes

Luggage 2 small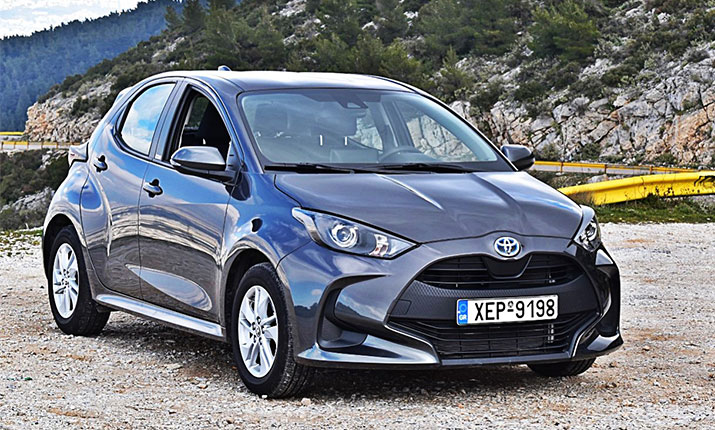 TOYOTA YARIS
GROUP B
Manual

Air-condition: Yes

Power-steering: Yes
ABS: Yes

Radio cd: Yes

Luggage 2 small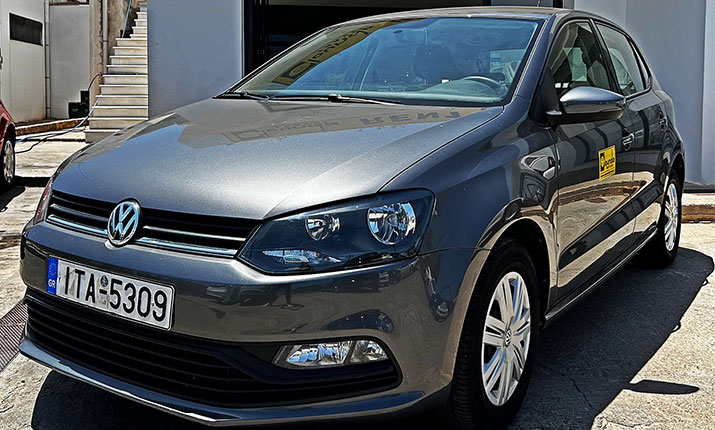 VW POLO DIESEL
GROUP C
1600cc DIESEL

Doors 5

5 Persons
Manual

Air-condition: Yes

Power-steering: Yes
ABS: Yes

Radio cd: Yes

Luggage 2 big + 1 small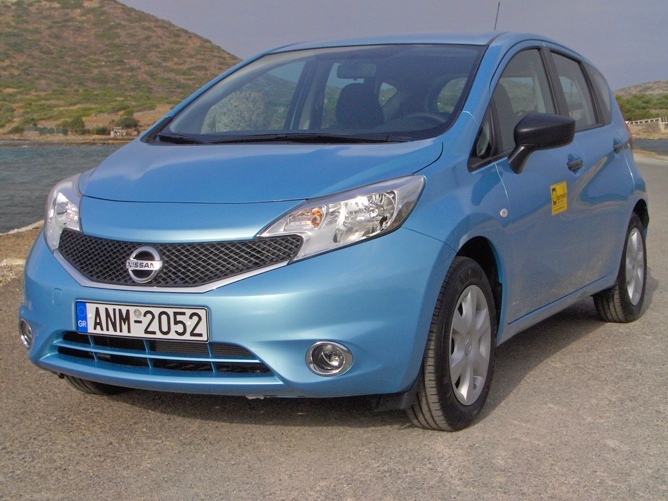 NISSAN NOTE DIESEL
GROUP C
1500cc DIESEL

Doors 5

5 Persons
Manual

Air-condition: Yes

Power-steering: Yes
ABS: Yes

Radio cd: Yes

Luggage 3 big + 1 small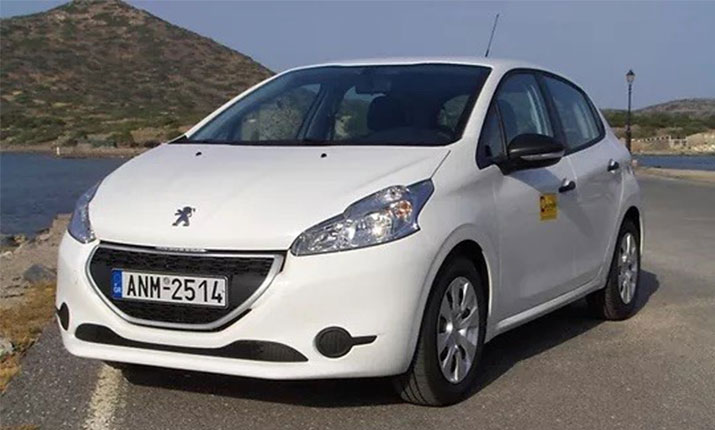 PEUGEOT 208 DIESEL
GROUP C
1500cc Diesel

Doors 5

5 Persons
Manual

Air-condition: Yes

Power-steering: Yes
ABS: Yes

Radio cd: Yes

Luggage 2 small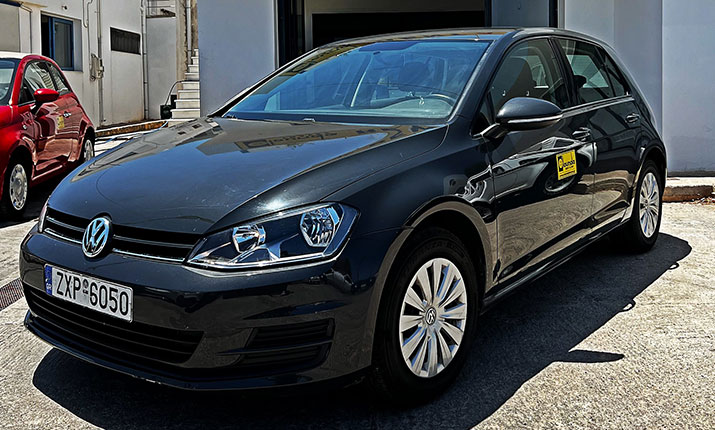 VW GOLF
GROUP C1
1400cc DIESEL

Doors 5

5 Persons
Manual

Air-condition: Yes

Power-steering: Yes
ABS: Yes

Radio cd: Yes

Luggage 2 big + 1 small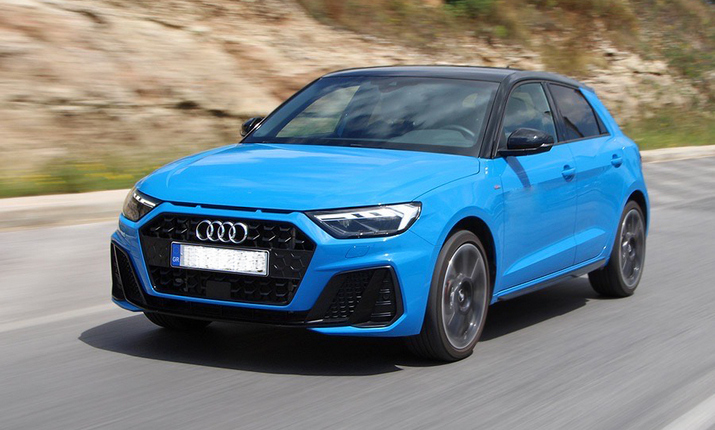 AUDI A1
GROUP C1
Manual

Air-condition: Yes

Power-steering: Yes
ABS: Yes

Radio cd: Yes

Luggage 2 big + 1 small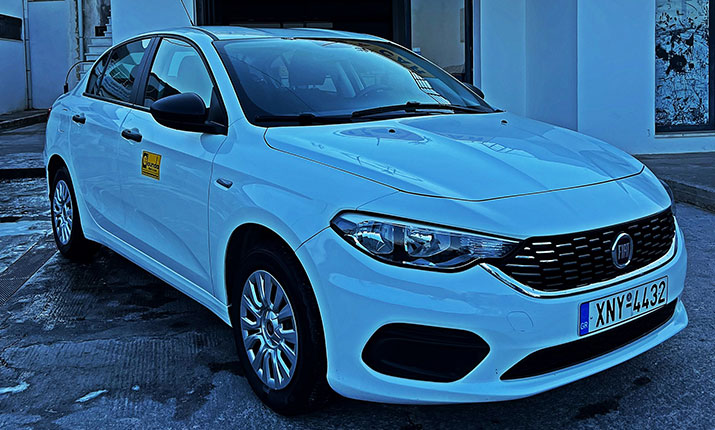 FIAT TIPO
GROUP C1
Manual

Air-condition: Yes

Power-steering: Yes
ABS: Yes

Radio cd: Yes

Luggage 3 big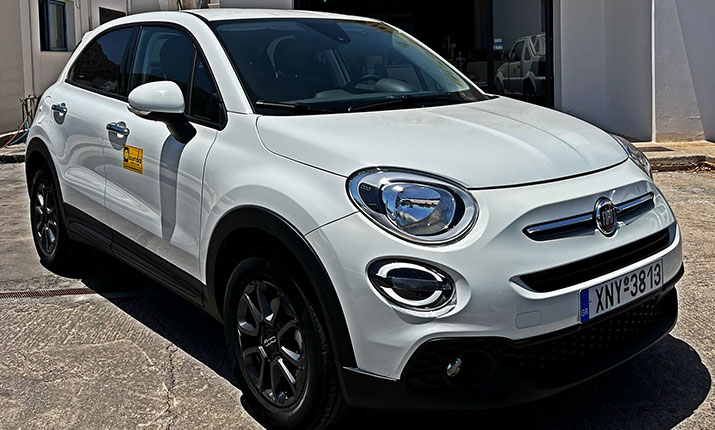 FIAT SUV 500X
GROUP D
Manual

Air-condition: Yes

Power-steering: Yes
ABS: Yes

Radio cd: Yes

Luggage 2 big + 1 small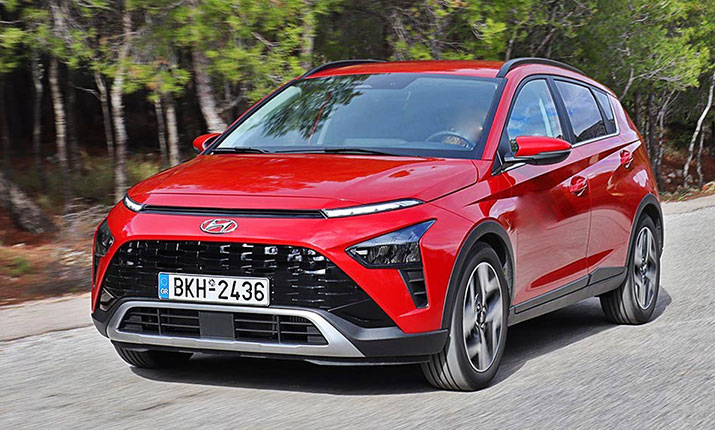 HYUNDAI BAYON
GROUP D
Manual

Air-condition: Yes

Power-steering: Yes
ABS: Yes

Radio cd: Yes

Luggage 2 big + 1 small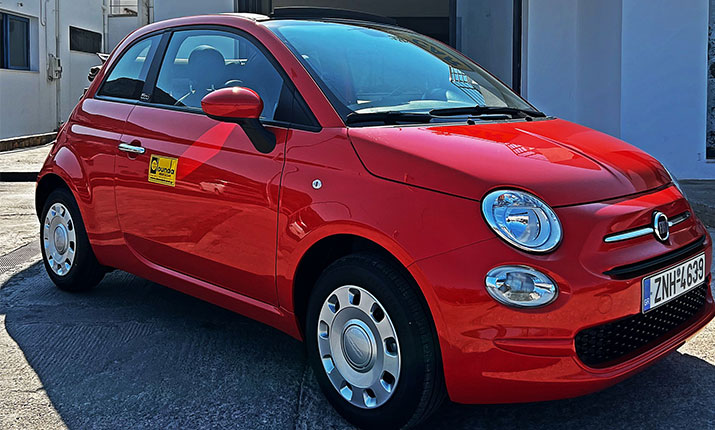 FIAT 500 CABRIO HYDRID
GROUP F
Manual

Air-condition: Yes

Power-steering: Yes
ABS: Yes

Radio cd: Yes

Luggage 2 small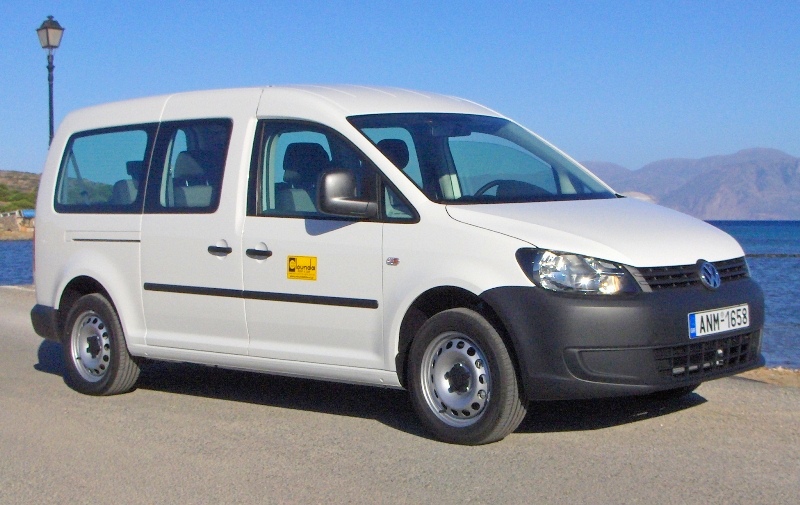 VW CADDY MAXI DIESEL
GROUP G
1600cc DIESEL

Doors 3 + 1 slide

7 Persons
Manual

Air-condition: Yes

Power-steering: Yes
ABS: Yes

Radio cd: Yes

Luggage 4 big + 3 small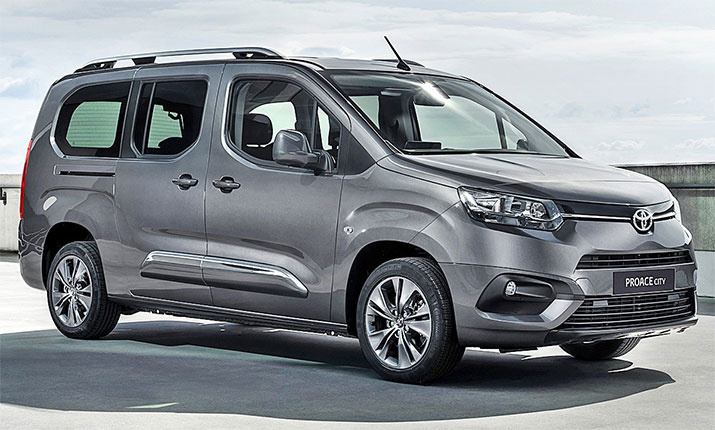 TOYOTA VERSO CITY
GROUP G
1600cc DIESEL

Doors 3 + 1 slide

7 Persons
Manual

Air-condition: Yes

Power-steering: Yes
ABS: Yes

Radio cd: Yes

Luggage 4 big + 3 small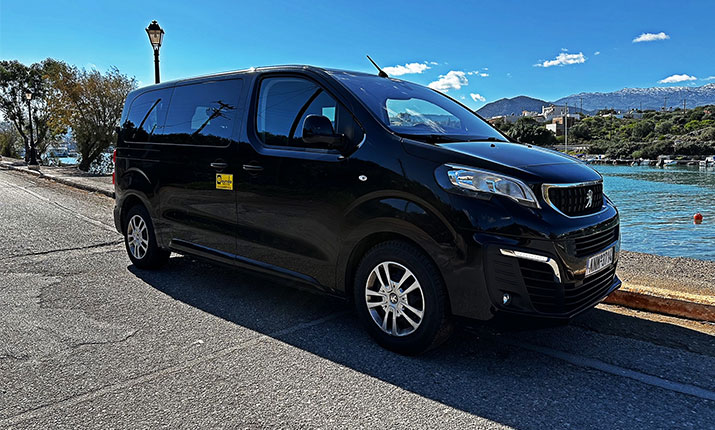 PEUGEOT TRAVELLER
GROUP H
1600cc DIESEL

Doors 3 + 1 slide

9 Persons
Manual

Air-condition: Yes

Power-steering: Yes
ABS: Yes

Radio cd: Yes

Luggage 4 big + 3 small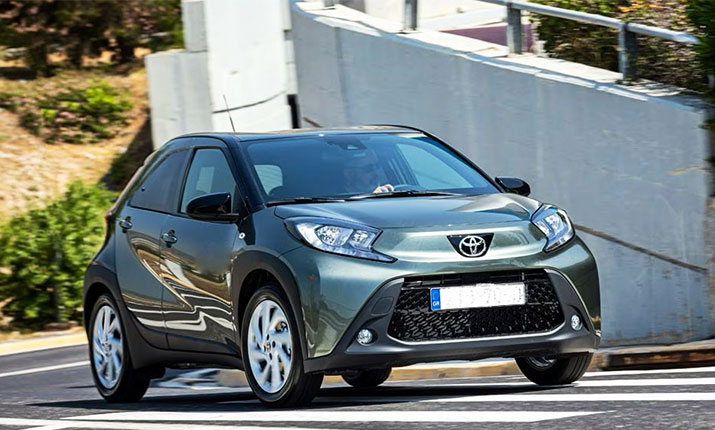 TOYOTA AYGO X
GROUP I
Automatic

Air-condition: Yes

Power-steering: Yes
ABS: Yes

Radio cd: Yes

Luggage 2 small
VW POLO DIESEL AUTOMATIC
GROUP J
Automatic

Air-condition: Yes

Power-steering: Yes
ABS: Yes

Radio cd: Yes

Luggage 2 big + 1 small
PEUGEOT 208 AUTOMATIC
GROUP J
1400cc Diesel

Doors 5

5 Persons
Manual

Air-condition: Yes

Power-steering: Yes
ABS: Yes

Radio cd: Yes

Luggage 2 small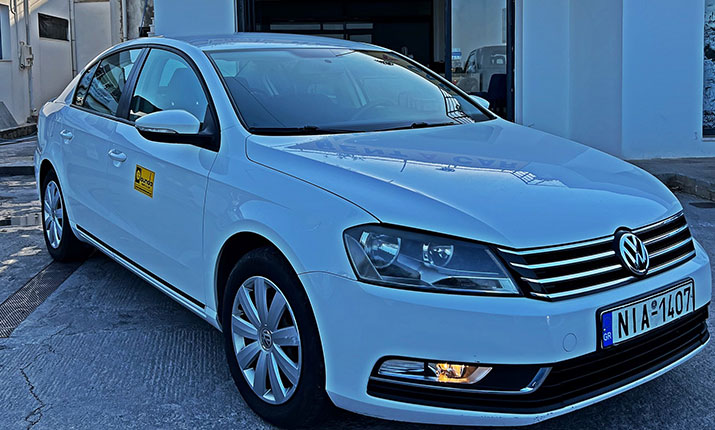 VW PASSAT AUTOMATIC
GROUP K
1600cc DIESEL

Doors 4

5 Persons
Automatic

Air-condition: Yes

Power-steering: Yes
ABS: Yes

Radio cd: Yes

Luggage 6 big
JEEP RENAGADE
GROUP L
Automatic

Air-condition: Yes

Power-steering: Yes
ABS: Yes

Radio cd: Yes

Luggage 3 medium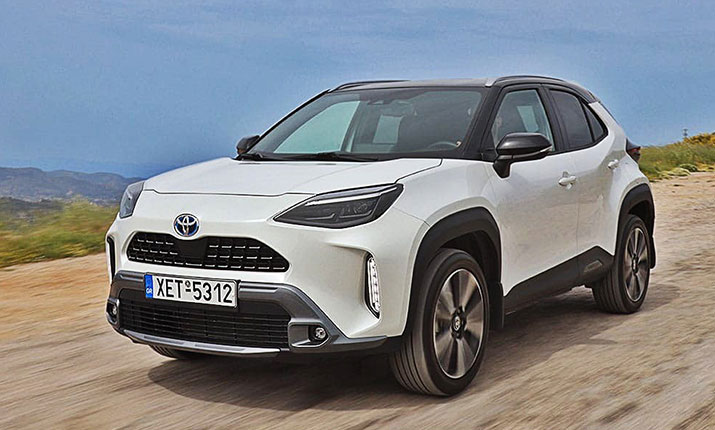 TOYOTA YARIS CROSS
GROUP L
Automatic

Air-condition: Yes

Power-steering: Yes
ABS: Yes

Radio cd: Yes

Luggage 3 medium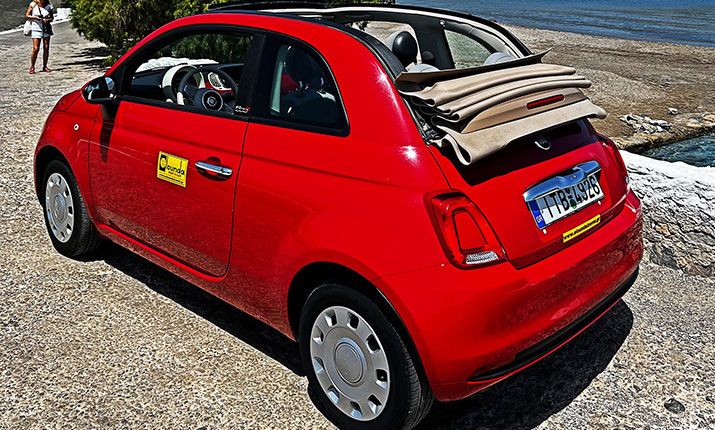 FIAT 500 CABRIO
GROUP M
Automatic

Air-condition: Yes

Power-steering: Yes
ABS: Yes

Radio cd: Yes

Luggage 1 small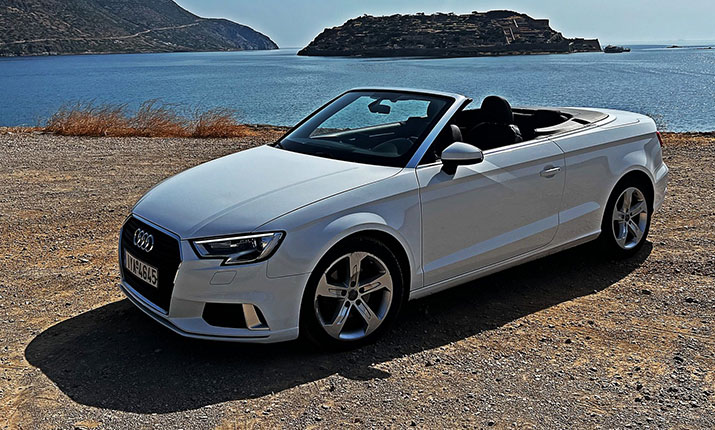 AUDI A3 CABRIO AUTOMATIC
GROUP N
1400cc 140PS

Doors 2

4 Persons
Automatic

Air-condition: Yes

Power-steering: Yes
ABS: Yes

Radio cd: Yes

Luggage 1 small